---
Steamboat Alina
nation:
04.08.2006
---
length
8.70 m
28'-7"
beam
2.50 m
8'-2"
weight
3600 kg
7940 lb
engine: A. Ahlström Co
1 Zylinder
Single
boiler: Vertical Fire Tube
Prop: 635 x 965 mm / 25" x 38" > Ratio = 1 : 1.52
---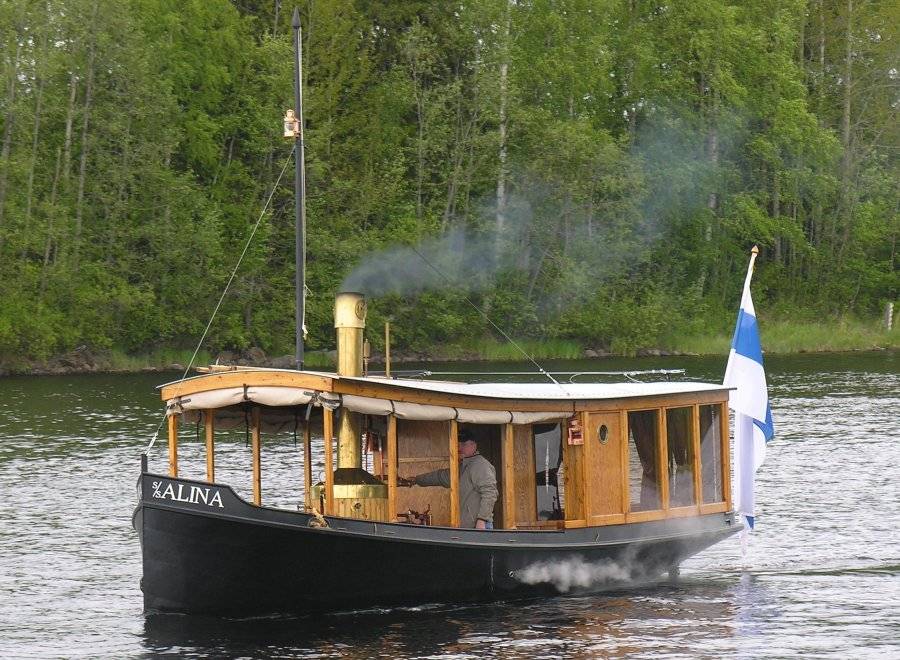 Picture 1

S/S Alina is build 2006 in the city of Kajaani Finland
Weight = 3,6 ton.
Machine = 1 cylinder with economiser. factory A. Ahlström Co. 1925.
Effect = 12 hp.
Propeller = 3 blade diameter 25" pitch 38"
Hull material = Steel
Home harbour = Kajaani Finland
Owner = Reino Mäkelä






Picture 2

The hull of s/s Alina is new, it has been constructed according to the drawings of s/s Mary, built in 1901. An old photograph has been used to reconstruct the deck constructions and layout.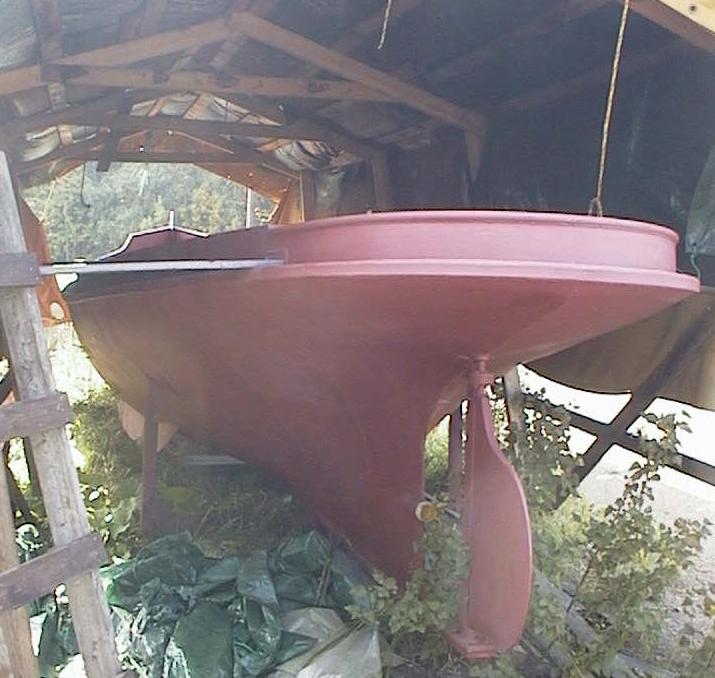 Picture 3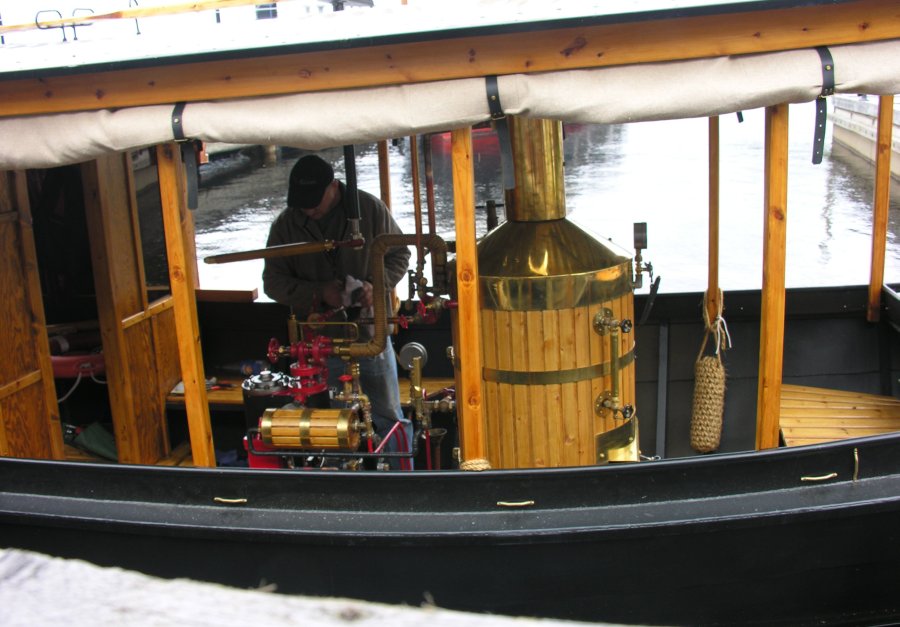 Picture 4
Picture 5



Picture 6

The boiler is also new, a vertical firetube (75 tubes) boiler with a volume of 147 litres and power of 40 kW with a pressure of 10 bars. Birch is used as fuel with a consumption of 0,05 m3/h (1 m3 for 20 hours).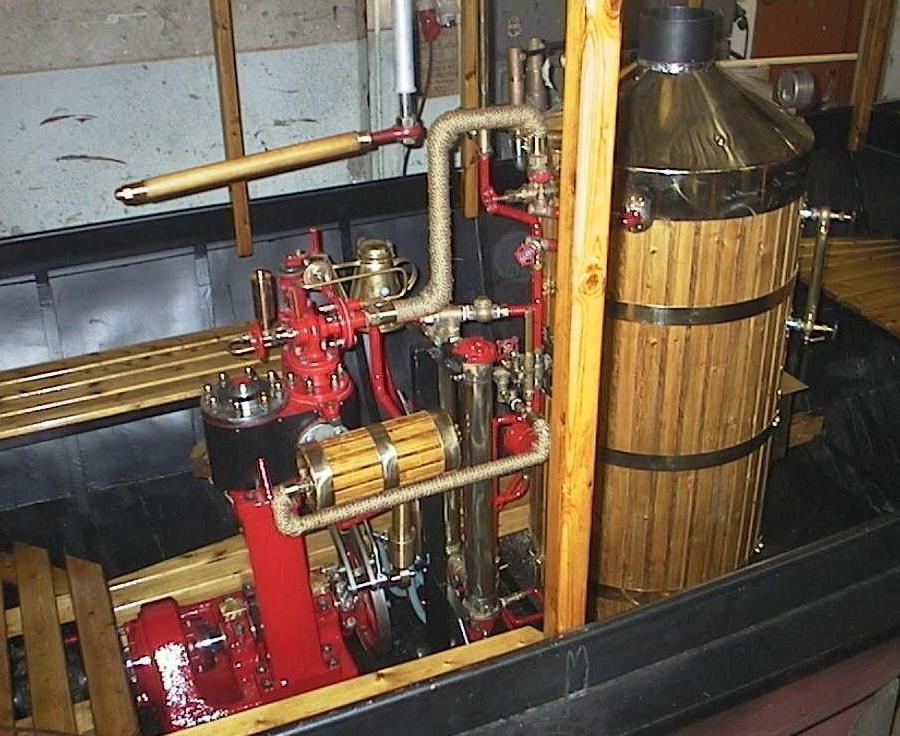 Picture 7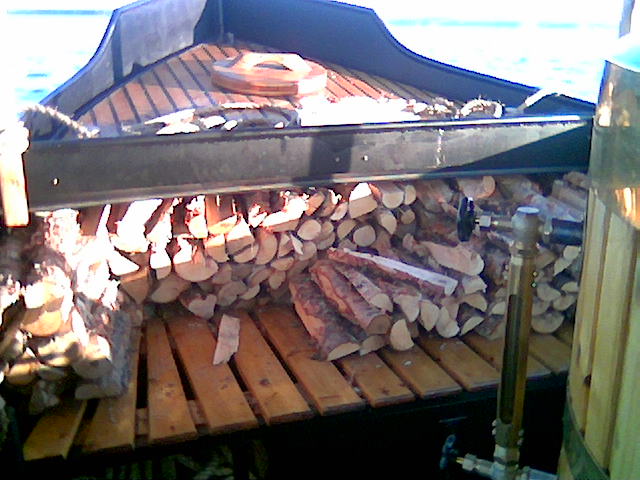 Picture 8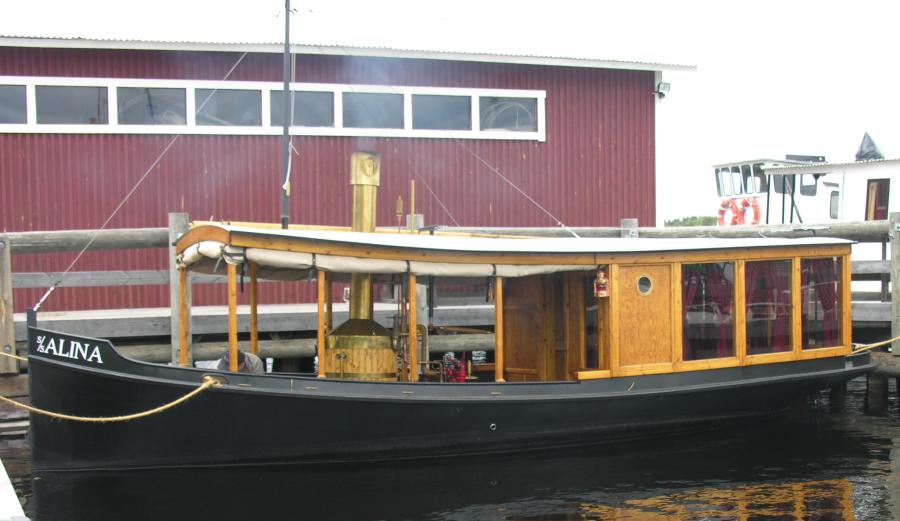 Picture 9

The maiden trip of s/s Alina was a success. No technical or other problems occurred. s/s Alina has been sailing two lakes in Finland, Oulujärvi and Saimaa.

The harbour of s/s Alina is in Kajaani, on lake Oulujärvi. Oulujärvi is a broad, shallow lake with a beautiful scenery similar to the ones in the wilderness of Lapland. It is a less frequented lake because of the northern location a fact that makes it so special.

First release of this page: 28.07.2006. last update: 04.08.2006. 
---