---
Steamboat Belle - from Andrew Palmer
nation:
12.12.2008
---
length
5.18 m
17'-0"
engine: Own Design
63.5 x 76.2
2 1/2" x 3"
boiler: Vertical Fire Tube, max. 6.9 bar/ 100psi
---



Picture 1

Finished construction in January 1997 Powered by 2 1/2" by 3" single cylinder engine of steel fabrication with Slip Eccentric Reversing gear. Built by Andrew Palmer over eighteen months. Boiler is a vertical fire tube consisting of 120 fire tubes. Shell is 1/2" stee construction.Built over six months by Andrew Palmer and certified. Maximum operating pressure is 100 psi. Ready to run after about 20 mins firing. Condensing system is used where by exhaust steam is turned back into water and pumped into the boiler automatically when required. Fuel is brown coal briquettes, approximately 5kg per hour. Maximum speed is 6 knots at 350 RPM.
AP STEAM SYDNEY 1997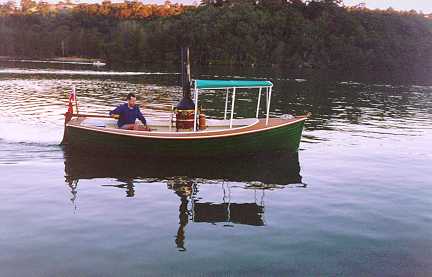 Picture 2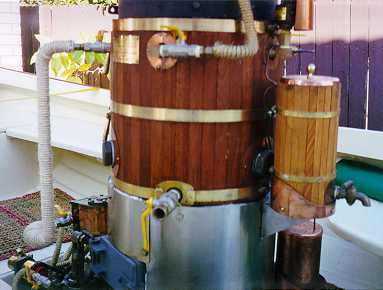 Picture 3
Picture 4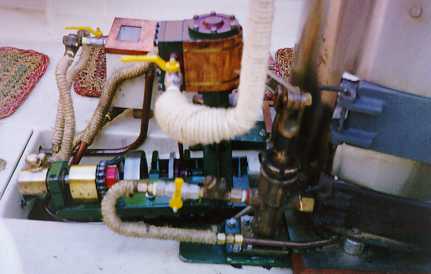 Picture 5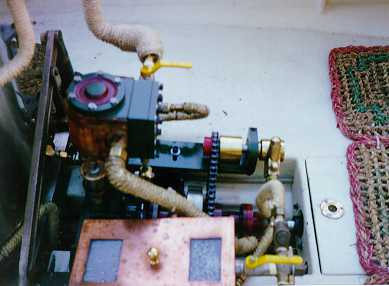 Picture 6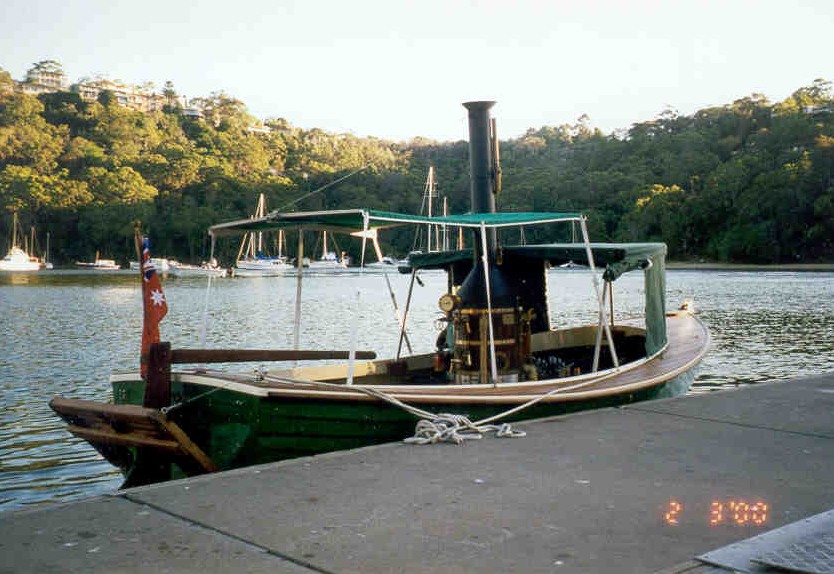 Picture 7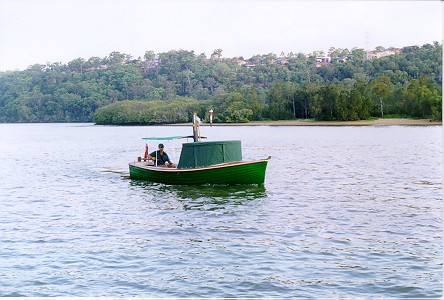 Picture 8

Photos by Andrew Palmer


Steam Launch Belle (Original YouTube Titel)


First release of this page: 31.01.1999. last update: 12.12.2008. 
---