---
Steamboat Nyra - Steam Canoe
nation:
04.01.2008
---
length
8.38 m
27'-6"
beam
1.37 m
4'-6"
draft
0.69 m
2'-3"
weight
1000 kg
2200 lb
engine: Simpson-Denison
50.8 + 127.0 x 88.9
2" + 5" x 3 1/2"
boiler: Horizontal Fire Tube, max. 10.3 bar/ 150psi
Prop: 381 x 711 mm / 15" x 28" > Ratio = 1 : 1.87
---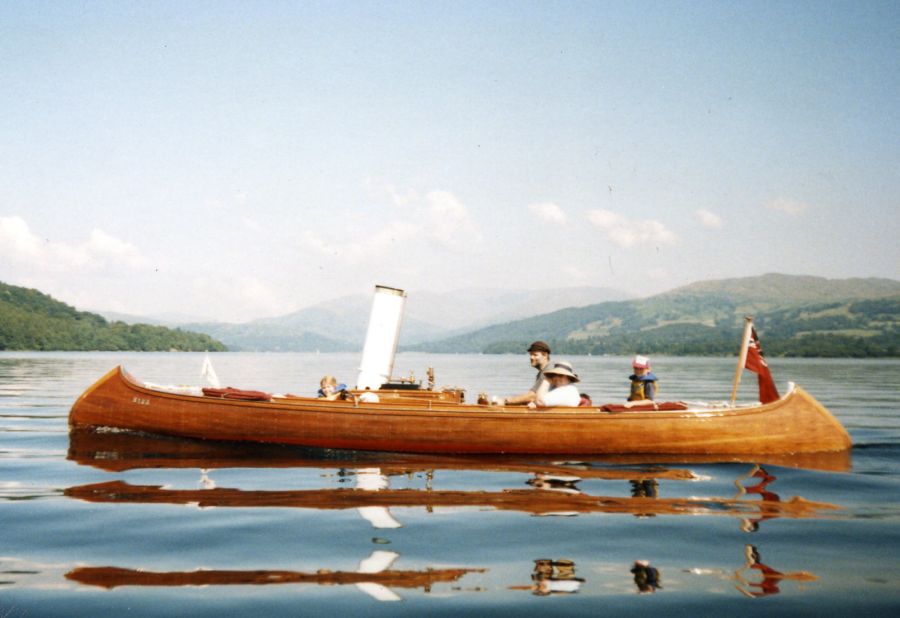 Picture 1

Steam Canoe "NYRA"

The hull was made by Hobbs & Sons of Henley-on-Thames, England, circa 1910. Restored by me. Mahogany planking on chestnut ribs with Teak topworks. Length 27'6", Beam 3'6", weight just under 1 Tonne in working order. The design is that of a Canadian Canoe, and were popular on the Thames from around 1890 to 1920; following which the fashionable shape became the Slipper stern. Not many original canoes are left now.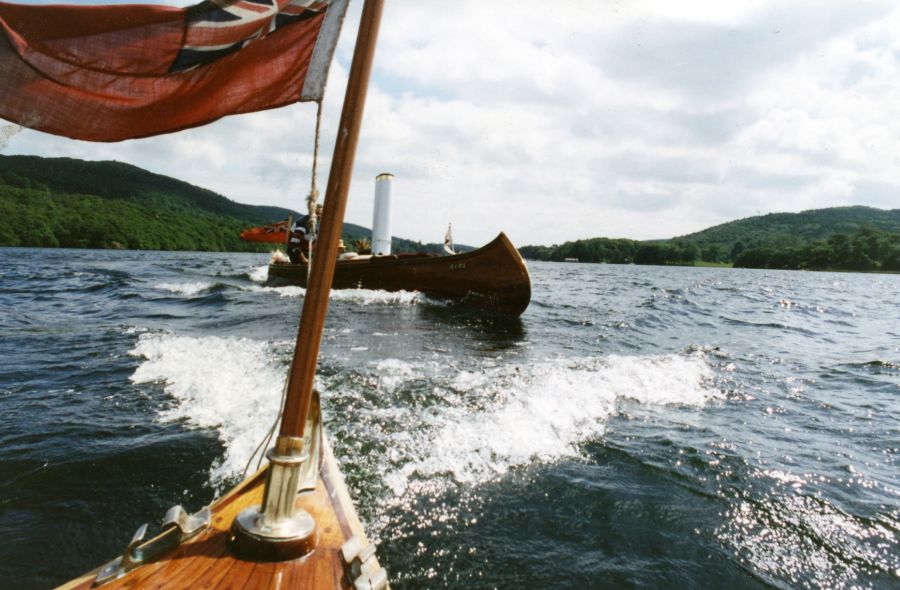 Picture 2

The propeller is 15" x 28" RH. This is a copy of an original Simpson-Strickland propeller (ex Artemis) of 1899. It is unusual in that it is not a constant pitch propeller (pitch increases with diameter), and has ""spoons"" on the end of the blades to direct the water-flow backwards more efficiently. Comparative trials carried out against more modern designs of propeller demonstrated that these unusual features gave it a 20% advantage over the modern designs. [Who says we know better now ?]





Picture 3

The boiler is a side-fired locomotive-style firetube boiler. Heating surface about 16 square feet, with 1 square foot of fire grate. Working pressure 200 psi, but currently lowered to 150 psi in deference to the age of the engine. This is a modern design, all welded, but with expanded firetubes.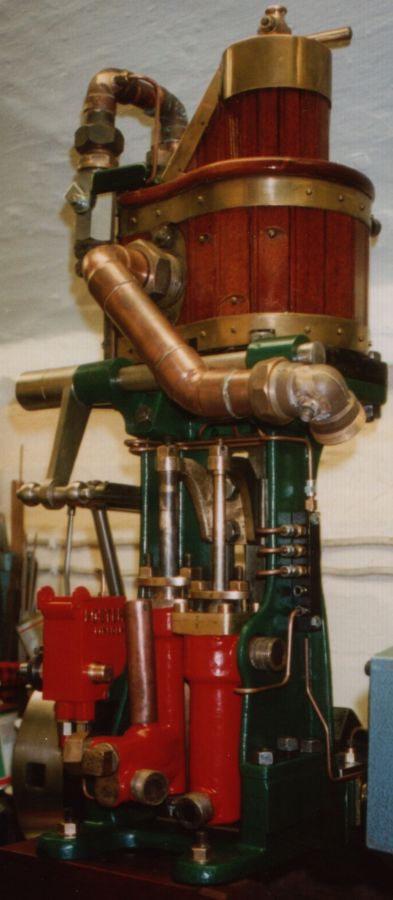 Picture 4

The engine is an original Simpson-Denison single crank "A"-size compound of 1887 (Engine No 48) from Dartmouth. Dimensions 2"+5" x 3.5". Restored by me.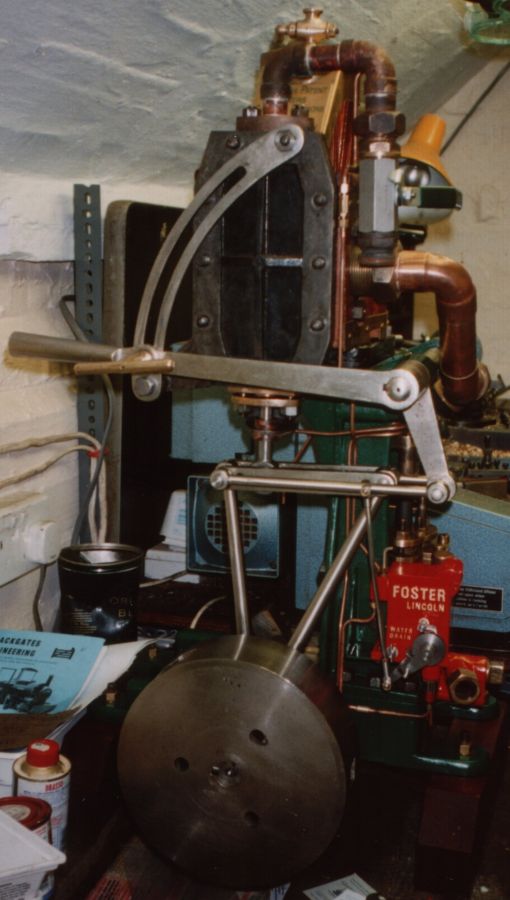 Picture 5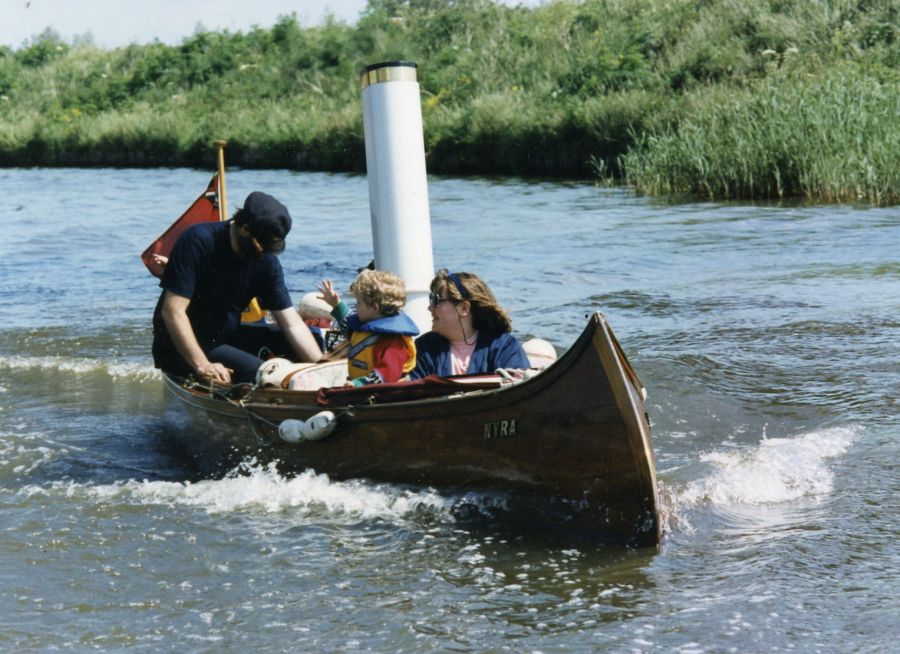 Picture 6



First release of this page: 04.01.2008. 
---